Slow down?!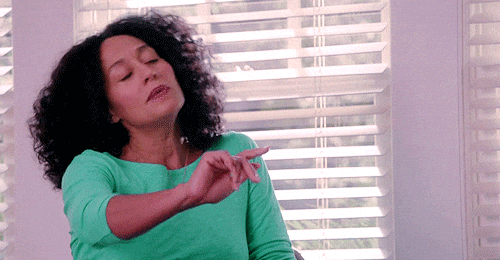 My body had other plans…
I was hit with the nasty head cold going around. That means it wasn't really a choice to slow down. My body won, rightfully so.
By design, I'm a doer. Sitting still isn't something I do often. When I partake in down time, there's usually a guilty feeling that follows. It's ridiculous, I know.
The week went pretty well, with open skate, derby practice and scrimmage. Overall, I've been sticking to the plan. With the exception of a post-scrimmage cinnamon roll, I successfully avoided added sugars. Thursday is when the sick hit me hard, and slowing down was necessary. This led to a day out of work, rescheduling my ballroom dance lesson, and avoiding any plans on Saturday.
Instead of stuffing my face with popcorn and binge watching Netflix, I sought other things to do. Chatting with a few prospects on Bumble, watching a couple of movies, and making plans for next week helped pass the time. Listening to your body, and giving it rest is really important.
The Universe tends to unfold as it should…
This week's feel-good moment was a conversation with someone I spent a great deal of time with earlier last year. We had both let things go, without any closure. The opportunity to chat arose, and it was quite productive.  It's really nice when you can discuss things in an adult manner, feel respected, and still admire someone when your relationship dynamic changes.
Remaining open to possibility…
Last year, I was given a great opportunity to record a professional radio air check. This was a HUGE deal, as it's been a long time dream to work in radio. In college, I was a communication arts major and had my own show at the school's station. After school didn't work out, I had almost kissed that dream goodbye. Thanks to roller derby announcing, I've had an outlet for this skill. While working part time as a bar trivia host, a local radio host heard the potential in my voice! He invited me to the studio and recorded my air check. For that, I'll be forever grateful. Since then, I've been waiting to apply for radio jobs. The station where I recorded it didn't have any part-time openings available, which left me a bit discouraged.
Recently, I saw a video of a motivational speech given to the audience of Family Feud by Steve Harvey. Watch it here. It made me think about my goals, overall. This led me to check another local station's job listings, and noticed a listing for a part-time news reporter. Tonight, I took a step and submitted my resume. I jumped, now let's see what happens! 🙂
Speaking of goals…my gym is running a 21 day challenge, starting 2/1/16. It's based on the Beachbody 21 Day fix, but doesn't require participants to adhere to the Beachbody program. There's an accountability group on Facebook, which I'm looking forward to participating. My main goal is to do a yoga workout every morning, in addition to skating and eating right.
Here's my week, according to the scale:
Starting weight: 222 lbs
1/23/16 weigh-in: 210 lbs
1/30/16 weigh-in: 210 lbs
Amount lost to date: 12 lbs
This week, I maintained. That makes me happy, as maintaining is better than gaining! Still, I soldier on. 🙂
The inspiration for this post's title is The Spice Girl's "Stop". Enjoy!
Thanks again for reading, and feel free to send questions and topic ideas to bootifulbanshee@gmail.com.